Dog Grooming Trailers made by Groomers.
Take your Mobile Pet Grooming Business on the Go!
We furnish custom superior mobile pet grooming trailers and they….are…awesome…!
7 reasons why you should get your new dog grooming trailer from us.
Very well build and designed Grooming Trailers

We are professional dog groomers. (over 25 years experience)

A 5 Star Reputation! (Check them out)

Trailers are in stock or ready within 6 weeks.

Any time you call or email, you talk with AJ… the owner!

Easy financing options.

Digital Marketing options.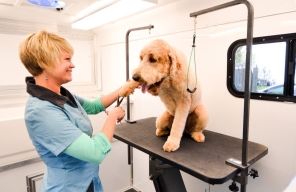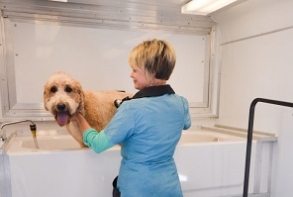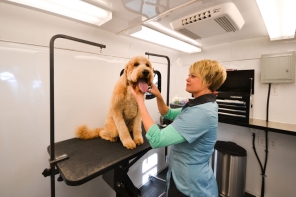 Durable & Safe Trailers
We located a cargo trailer manufacturer with the most durable and safest trailer units for the road, before we even began converting them into our special pet grooming mobile shops.
Beautifully Constructed
Our trailers are finished in a screwless polished crystal white aluminum. This is easier to clean and is more convenient for adding your signage or full wrap onto it!
Family Owned
We're a small friendly family business. Our clients are important to us, and we always treat them like extended family.
Accelerate Your Grooming Business Today!
Go mobile with one of our custom Pet Grooming Trailers.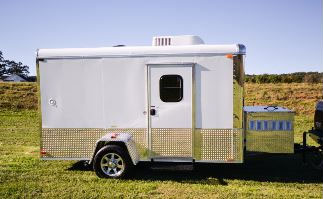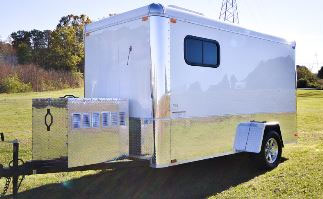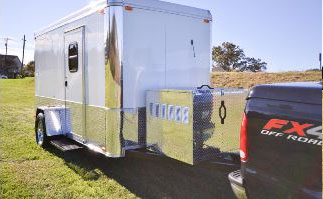 10 Reasons to Get Started in this Extraordinary Business Opportunity; The Mobile Dog Grooming Business.
Show-stopping lovable business on wheels

Reinvent the excitement and comfort of grooming for your clients at their homes.
Much lower overhead than stationary store shops.
NO MORE RENT RECEIPTS! This business is your own.
Name your own hours and work when you want.
Enjoy much more relaxed pets at the comfort of their own home 🙂 Woof!
A business that you will love and be proud to own!
Go the extra mile and make top dollar with a unique service.
Never worry about your van breaking down and losing precious business again! If your ride needs work, simply hook the trailer up to a rental and stay in business!
Our trailers are only 1/4 the cost of the traditional pet grooming van – Put the $ back in your pocket.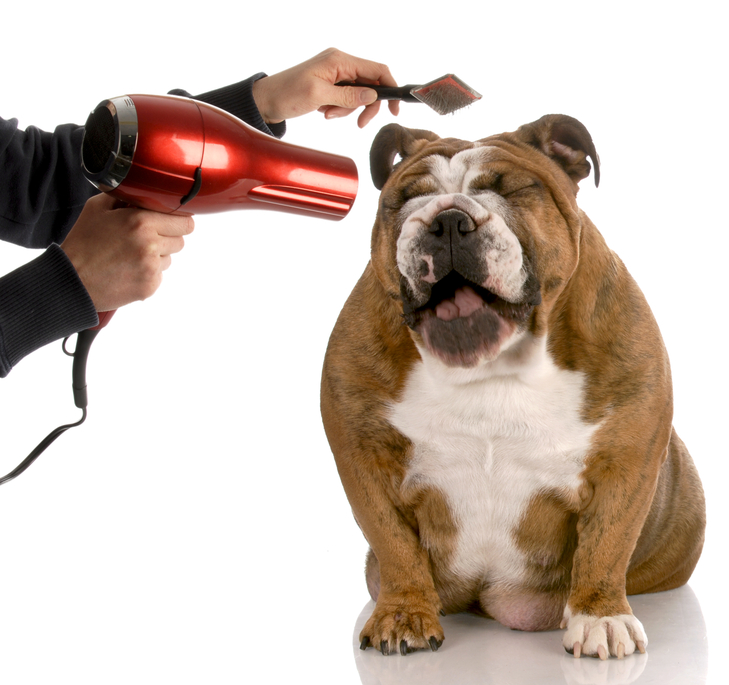 We Are Dedicated To Building Quality Pet Grooming Trailers.
Simply put, we make beautiful, useful and long-lasting mobile pet grooming trailer shops.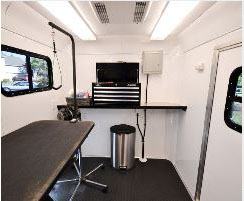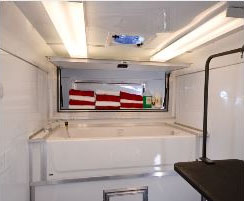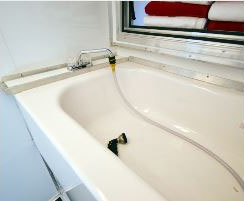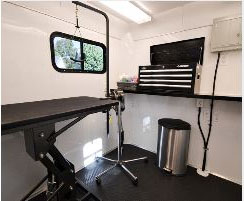 The shelf in front, combined with the toolbox, is perfect for clean and neat organization of your grooming tools. The breaker box is up and out of the way but still easily accessible.
Over the tub storage AND  under the tub storage maximizes every inch.  You can also check your water levels.. and the 14 inch exhaust fan is works great for removing hot humid air out and pulling in fresh air.
Customers RAVE about our Dog Grooming Trailers .
See some testimonials and honest reviews from our loyal customers.
I love my trailer! I purchased it back in August, but i have never had a problem with it! The inside is spacious but it is easy to pull being a 6×12. It is my first grooming trailer and I have no complaints. I would recommend a 7000 generator so you don't have to worry about overloading breakers. You won't be disappointed with your purchase!
Once I bought my Pet Grooming Trailer my business doubled! So many people prefer the convenience of me coming to their home to groom their pets. The pets are happier and more comfortable, and that makes my customers happier. This was the best decision I made this year. I should have gone "mobile" sooner!
I wholeheartedly recommend A. J. and his staff at Mobile TrailerSolutions. I found them be friendly, knowledgeable and professional.Together, we came up with a mobile dog grooming unit that not only met my needs; it met my budget as well. The process of purchasing the unit was seamless. A. J. answered all my questions and gave me helpful suggestions to strengthen my business. It is a state of the art unit that impresses pet owners.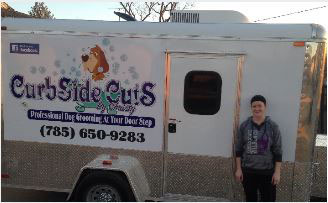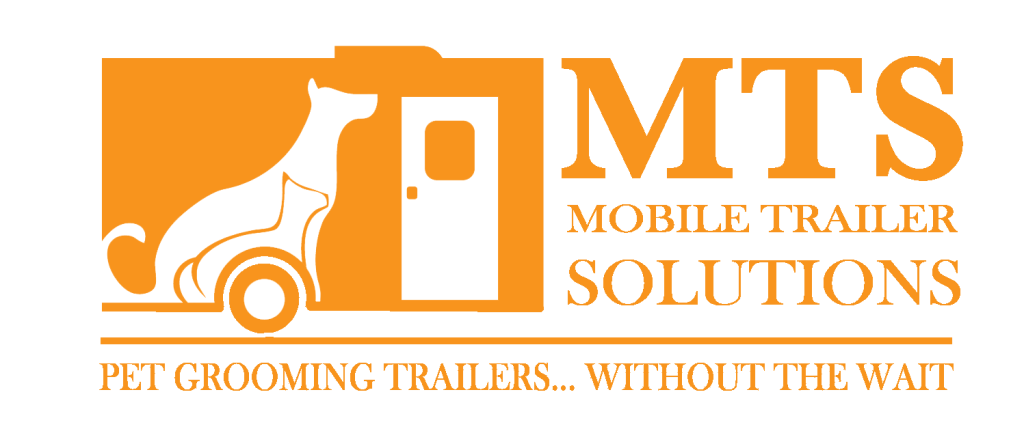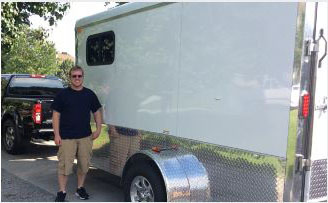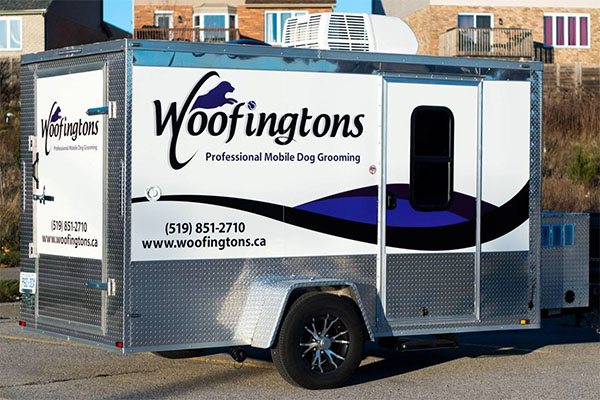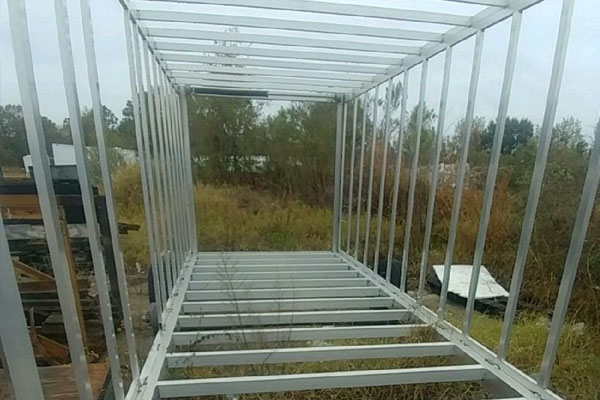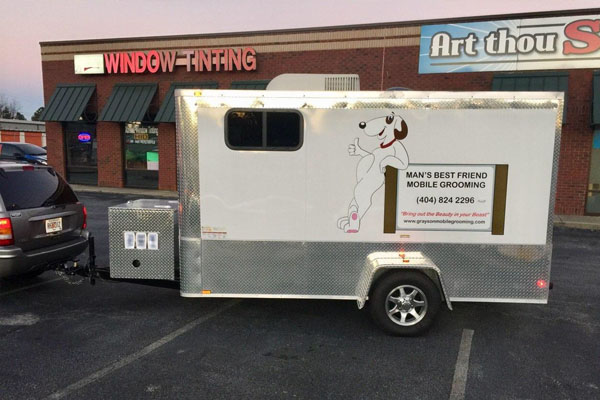 A Pet Grooming Trailer is the ultimate business opportunity for you!
Made with quality and durable parts and features.