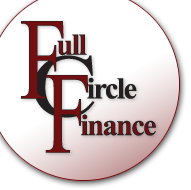 Financing Solution from Full Circle Finance
Having been involved in this type of financing for more than 20 years I have come to know your equipment and its application very well. This is important in finding the right person for your customer's equipment financing needs.
Full Circle has a variety of financing programs that allow for small monthly payments, minimal cash outlay and preservation of bank credit lines.
Your customers can acquire the necessary equipment they need to cut costs, increase sales, and conserve cash by using a financing solution from Full Circle Finance.
Low Rates and Fast Approvals
$100,000 "Application Only" Approvals
If you would like additional information please reach out.