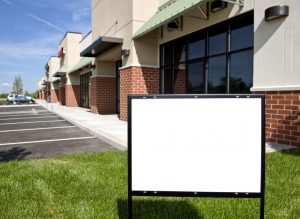 Once you have your equipment and your love of well-groomed dogs, you'll need clients. Here are a few marketing tips on how to find the dirty, unkempt dogs that are just begging for you to help them:
Yard signs are one the fastest ways to get instant exposure. Placing them near busy intersections, shopping centers, and neighborhoods will get your name to thousands of potential customers.
Create a local website and/or a Facebook page explaining how the dog grooming trailer works and why it's less stressful on pets. Post grooming tips and advice periodically.
Offer discounts for first-time customers.
Go around to all your local vet clinics and mobile vets letting them know about you and your services. Ask if you can give them your cards and coupons. They often know people who have trouble getting their pets to the groomer.
Contact local pet-friendly retirement homes and communities and let them know about you and your services. These are great places because some residents are not able to drive and you can get multiple customers at one stop. Ask if you could leave fliers and cards.
Find neighborhood HOA's and ask if you can advertise on their website and monthly newsletter.
Find local pet fairs and adoption events and set up a booth. Offer free nail trimming and hand out dog treats with your business card attached. There are often a lot of new dog owners at these events.
Talk with local adoption agencies and offer discounts for newly adopted pets.
Find local pet-friendly apartments and ask if you can advertise in their monthly newsletter and offer new tenant discounts. You could also put out fliers around the apartments.
Contact realtor offices and offer discounts to people who are new to the area. Such offices often give new residents packages with lists of services in the area.
Every area is different, and you may wish to research local laws governing advertising before you begin, but with a little creativity, a few phone calls, and some knocking on doors, you could soon be swimming in satisfied, furry clients.